MP Carworks
Automotive Industry website for casual repairs, maintenance and VAG tuning.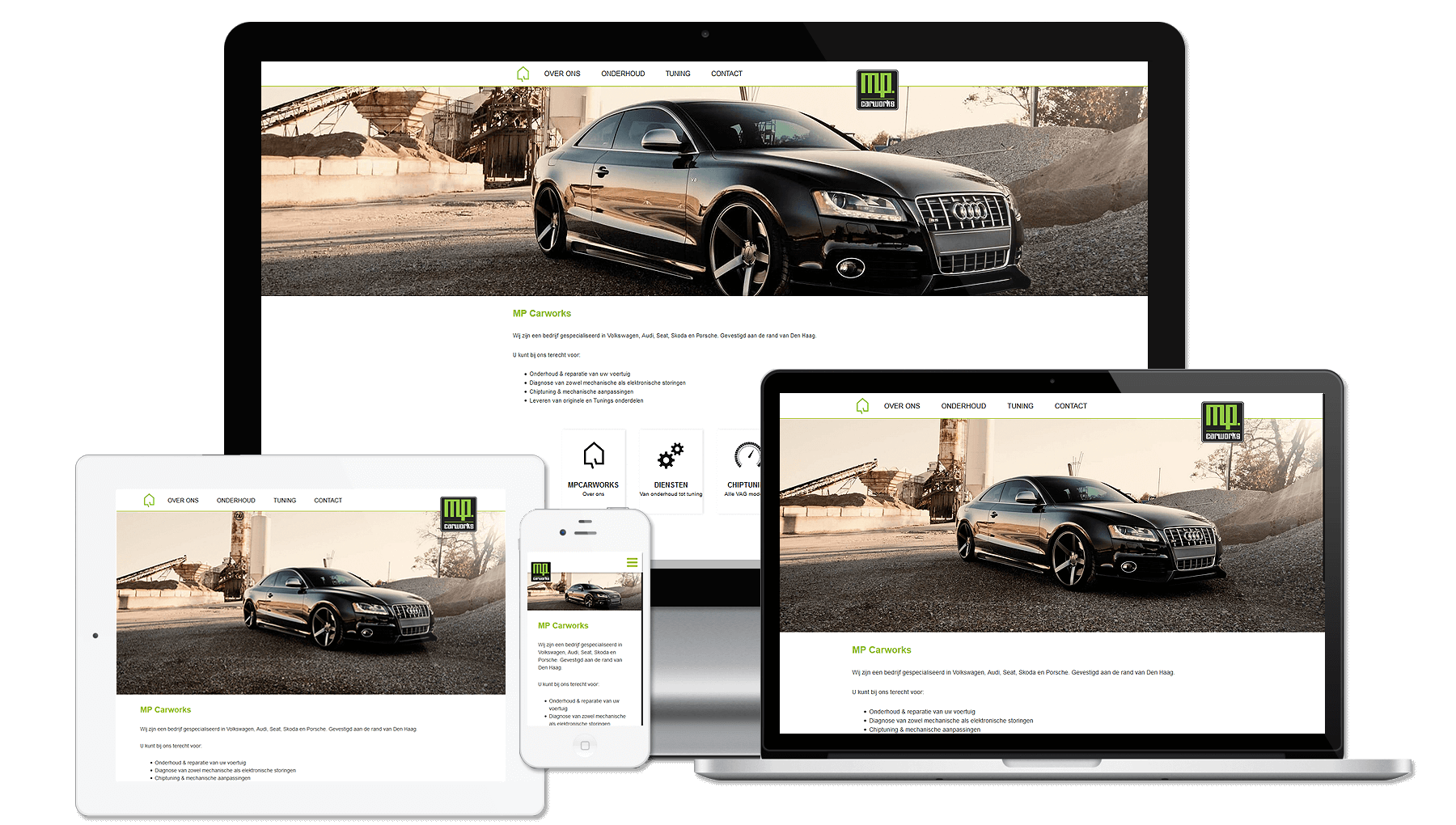 About
MP Carworks offers a garage, car maintenance and tuning for VAG related cars e.g. Porsche, Audi, Volkswagen and Seat. The owner of MP Carworks wants to offer customers two things. He wanted the website to have a 50/50 relationship between maintenance and tuning options. The website had to offer a rich tuning experience for tuning-fanatics and also be usable and attractive for clients that have less budget and only wanted to have done the necessary things to their car.
Designing the tuning experience was a huge new challenge and in order to design the tuning functionality for full potential I benchmarked similar branch-based websites. Based on the results I design the functionality for the client to efficiently be used in the back-end and for customers to enjoy a pleasant experience.